ReviewIQ
Generate more online reviews using our Direct Link technology to capture customer reviews on the sites that matter most to your business.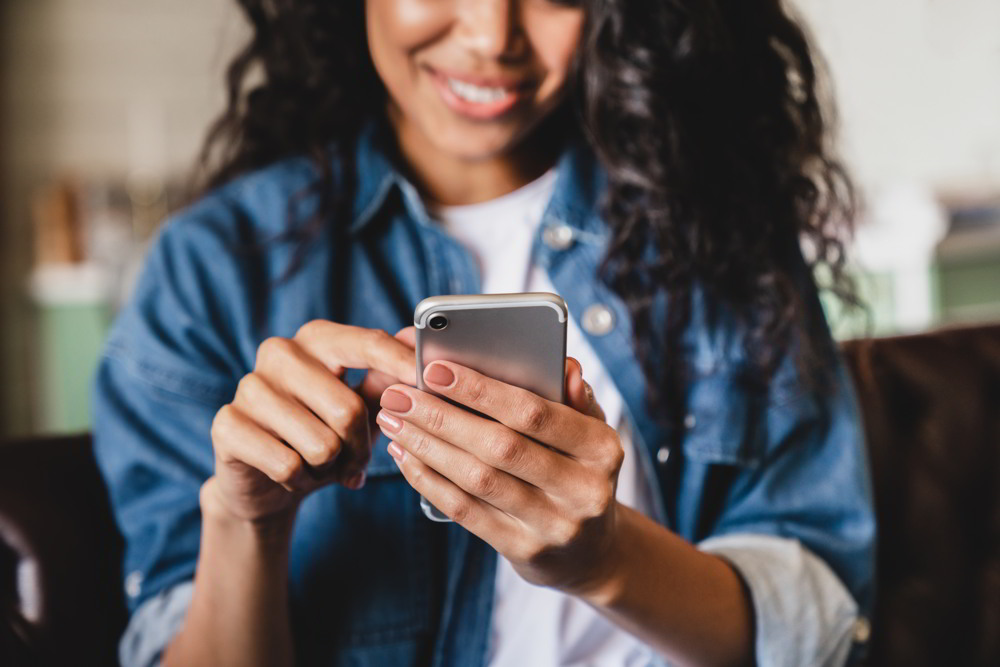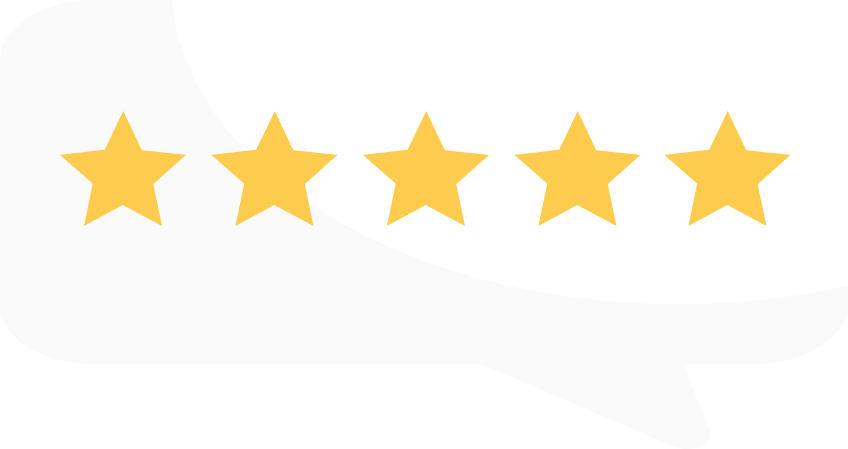 Review

Generation & Monitoring 
Take your business to the top of local search results. Our online portal gives you complete control over your online presence.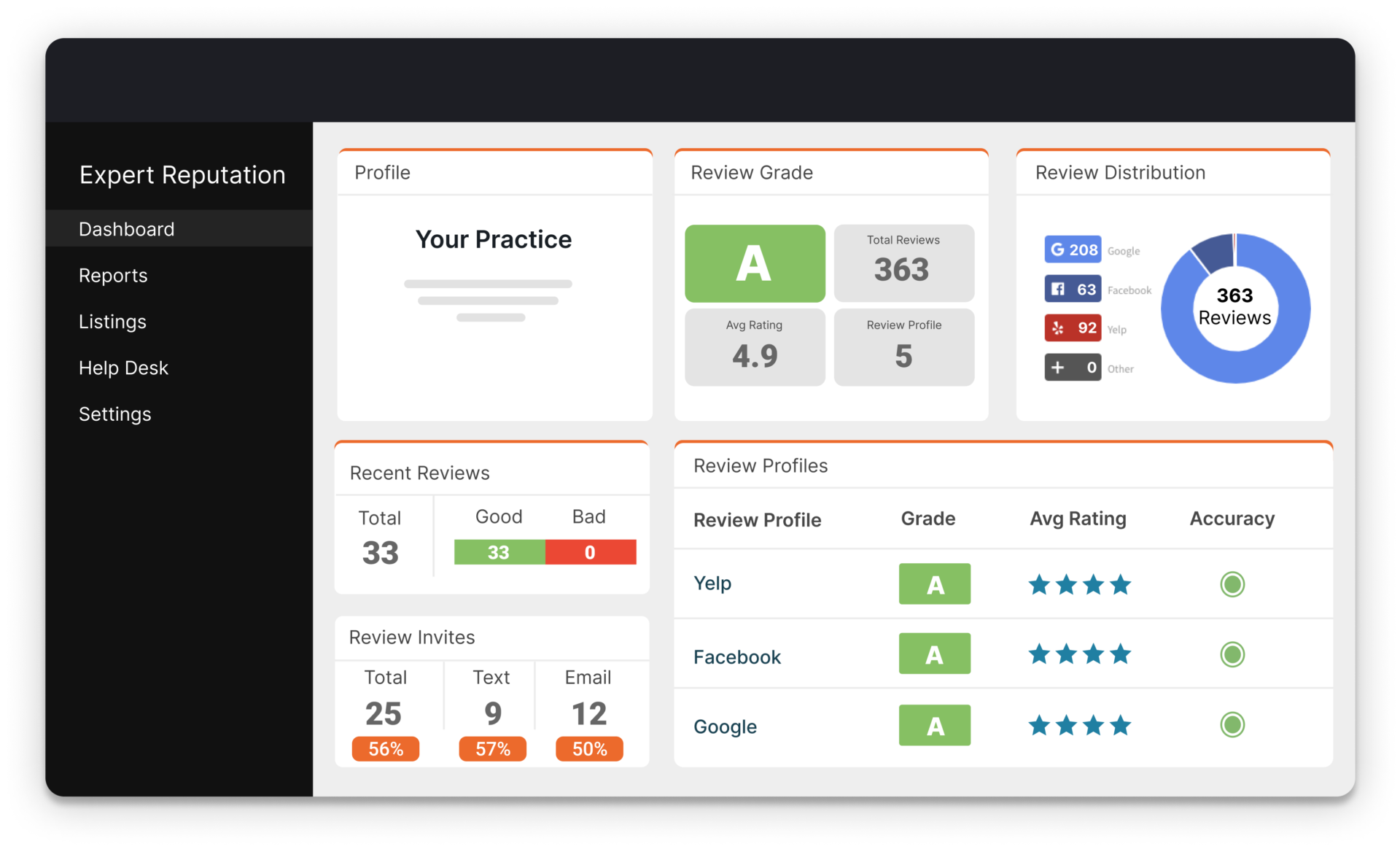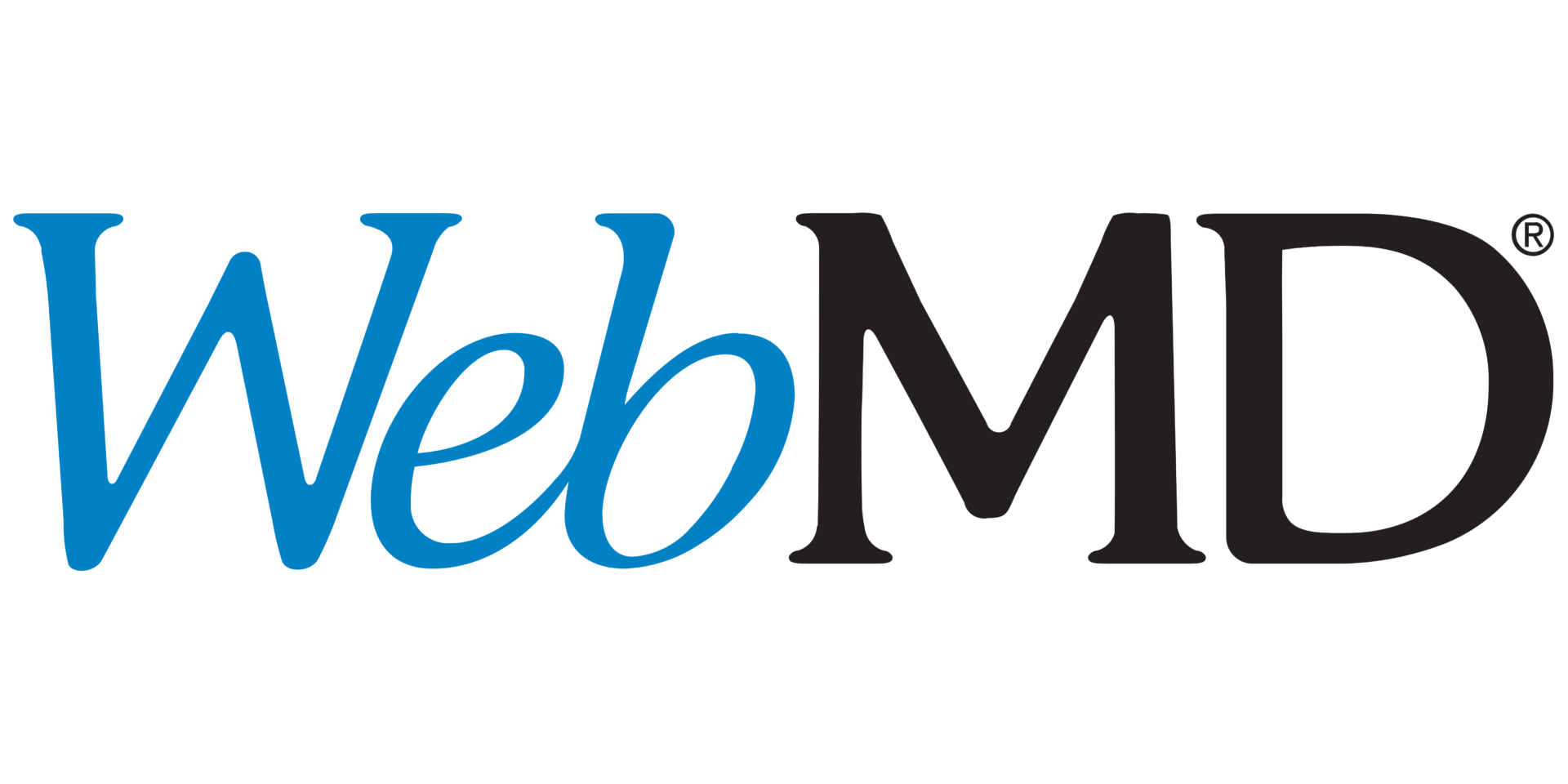 Add on our WebMD Enhanced Profile service to further improve your SEO and patient reach.
Only $229/month! Get 2 months free when you sign year contract!
Alerts 
Your ratings change daily as people write new reviews. Manage your review in real-time with New Review Alerts. We notify you when any new review is detected on one of your monitored review sites.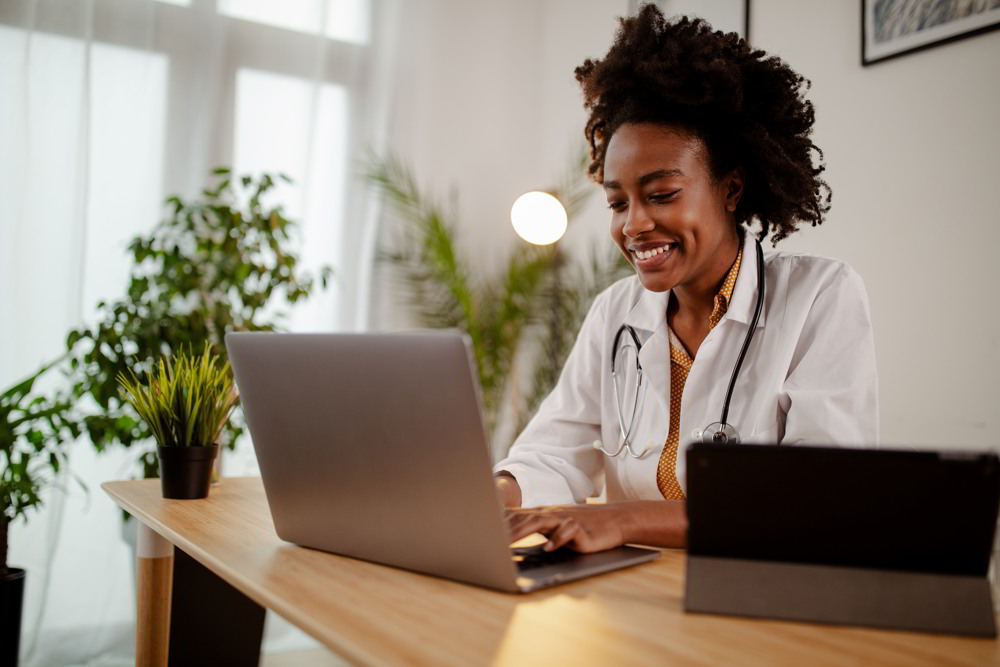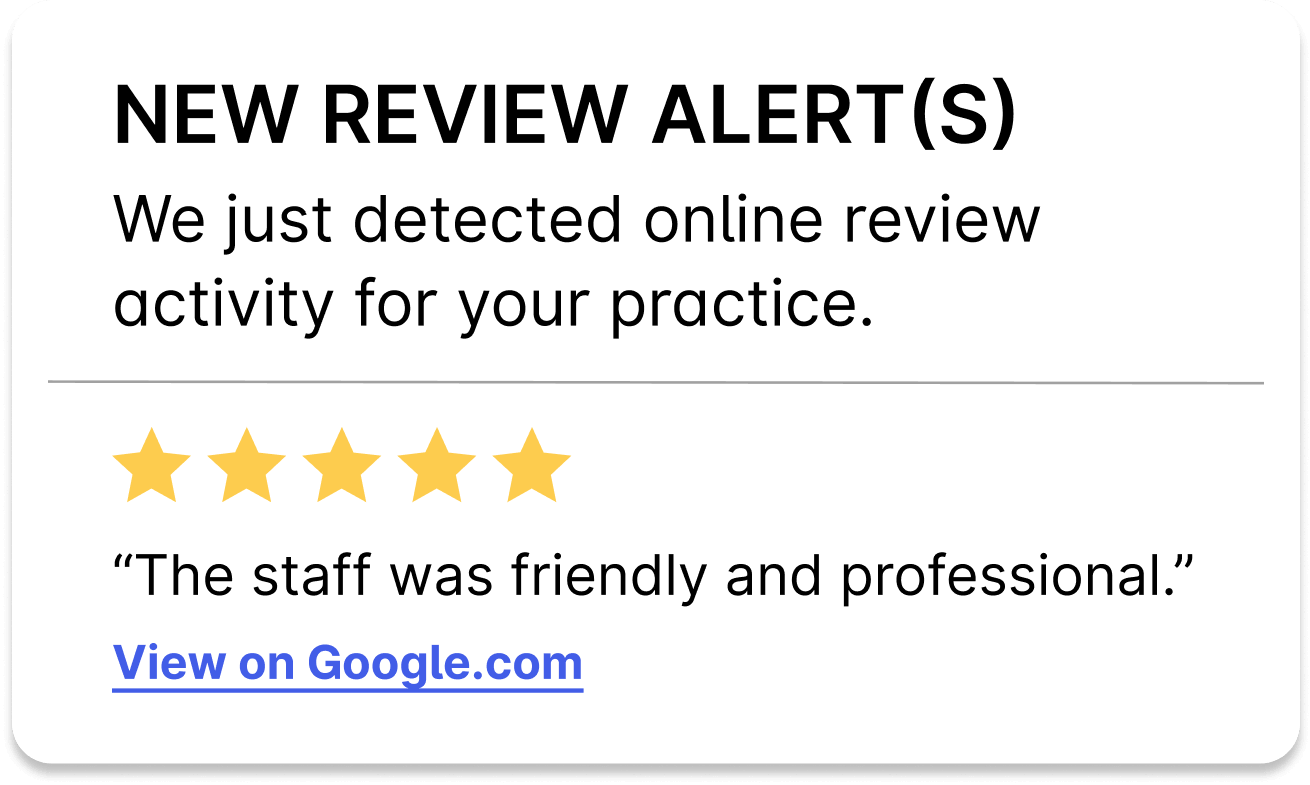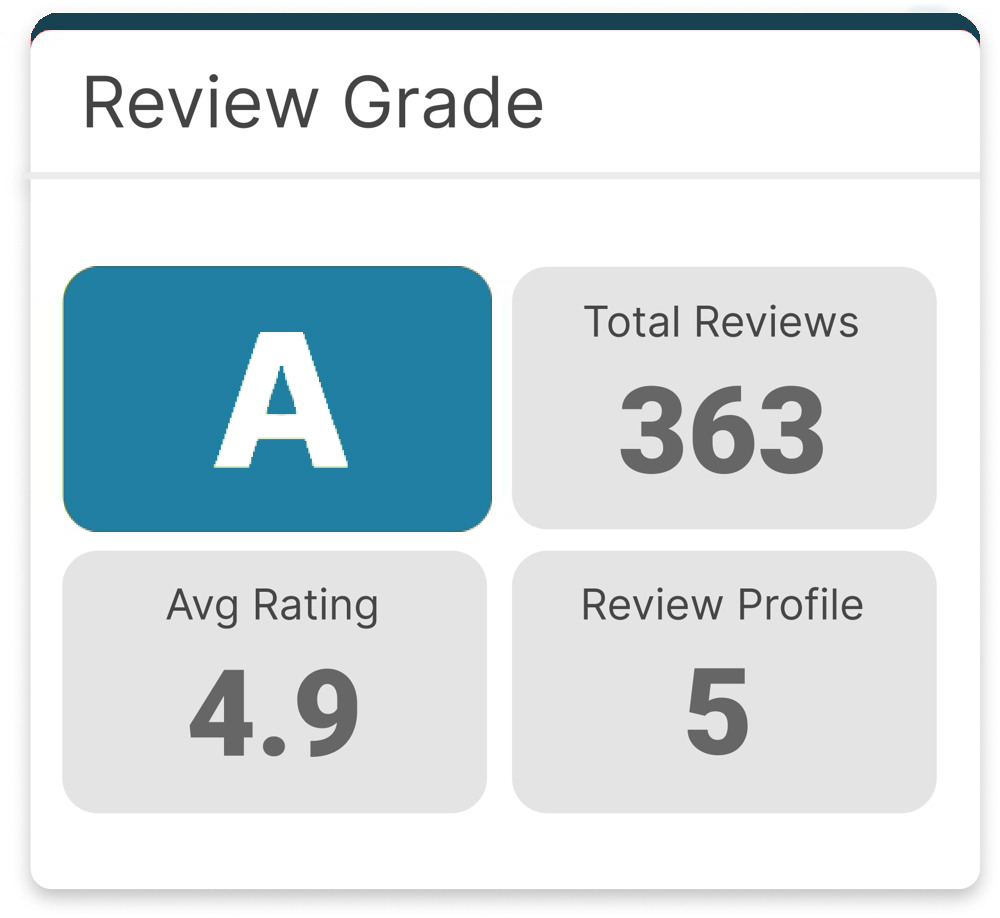 Review Report Card
Weekly updates of the status of your online presence help you monitor the health of your business. Our weekly review report card tracks and relays the performance of your reviews.
Review Generation
Our Review Link Technology sends your customers a direct link to your selected review sites. Allowing your customers to share their feedback whenever and
wherever.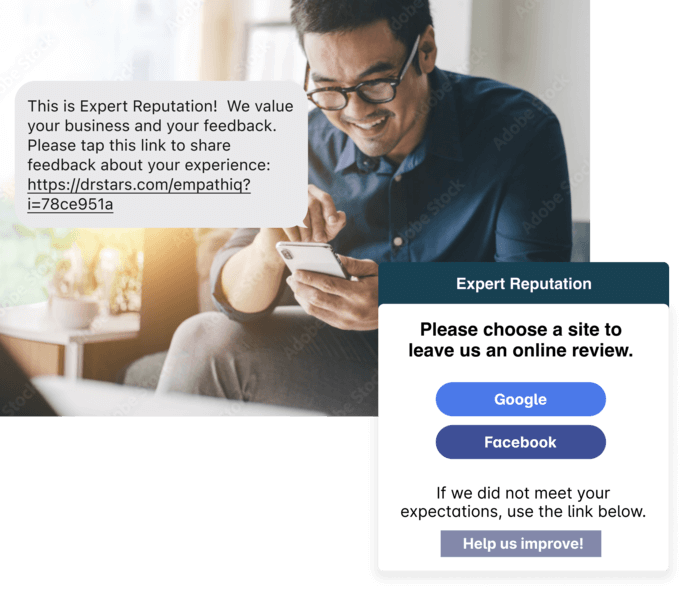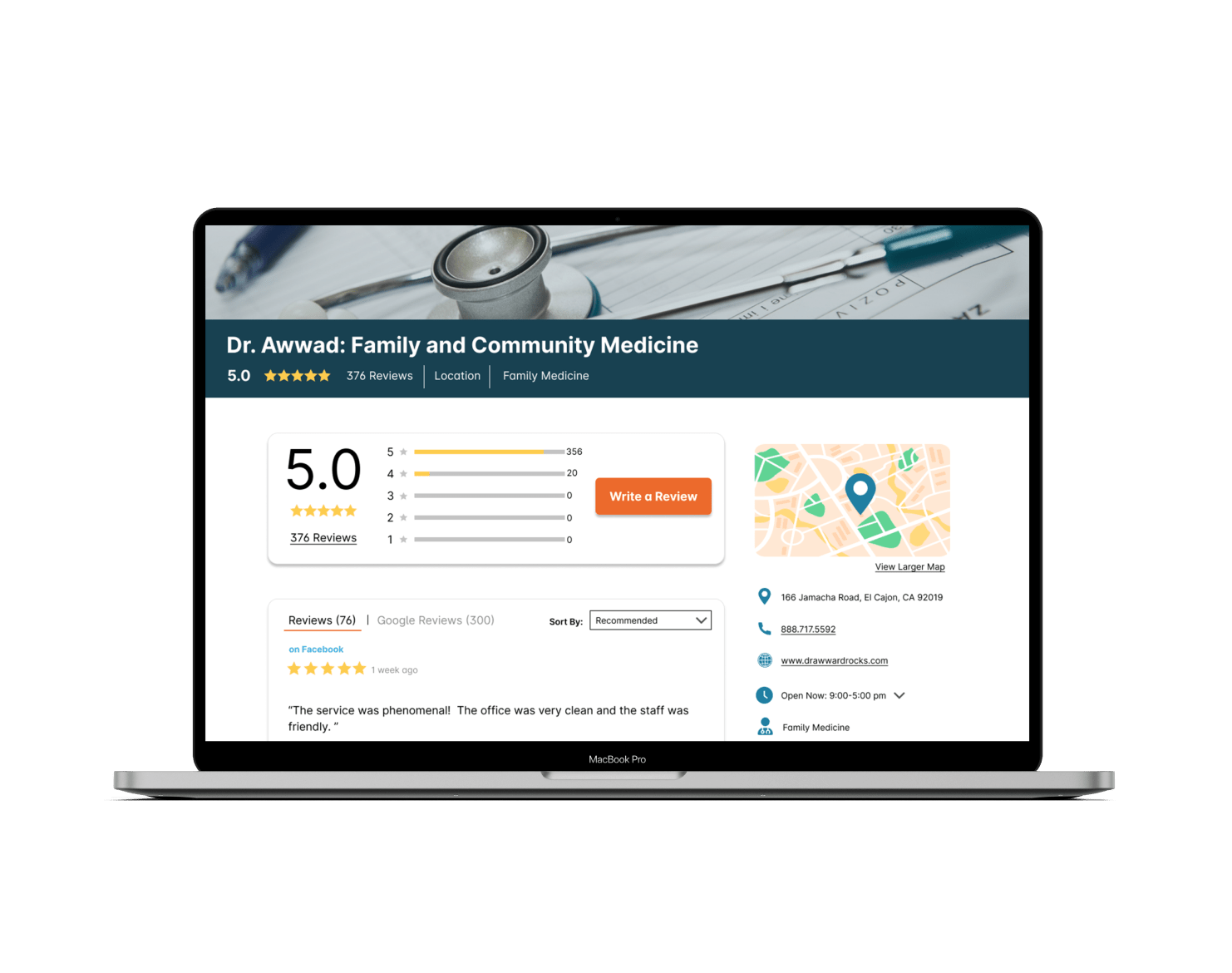 Microsite
Showcase all of your online reviews in one place and boost your local SEO with a microsite. Customize your information directly from your online portal with just a few clicks!
Check Out Our Other Services
Maximize your practice's potential with our full service. See what else Expert Reputation has to offer.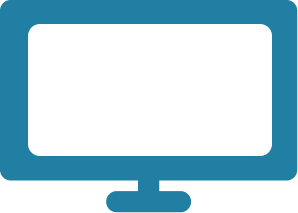 Take control of your data across 35+ directory sites to ensure customers can easily find and connect with you.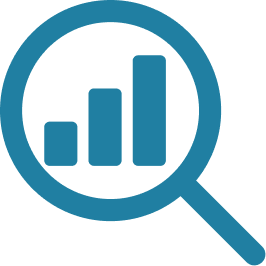 Managerial software providing an easy and systematic way to evaluate both individual employee and company-wide health.
Get Started
Start improving your online reputation today.