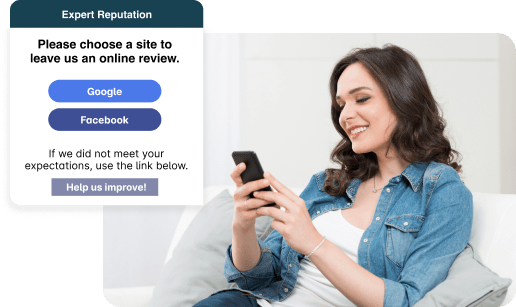 Company Features Free Listings Scan Pricing Blog Sign In Get more reviews with Review Invite One of the most frequently requested features we've heard from customers is the ability to send proactive review invites to patients through our app. We listened. All customers with Review Link now have access to the new Review Invites feature that allows the sending of review invites to patients via text message or email!
We encourage you to try this new feature out, and consider some useful best practices:
Start with text-based invites. While we offer both email and text based option — text invites consistently perform better and are more likely to receive a higher volume of positive reviews from your patients.
Send reviews immediately following a visit. The moment that matters most, is the moment when a patient completes a visit.Whether it is the doctor, practice manager, or assistant — find a way to extend a patient review invite immediately upon discharge. This is the greatest opportunity to earn a positive review from patients.
Use email to follow up. Using the Invite History reporting module, you can see which patients have clicked on invites and which haven't. Email is good opportunity to follow up with patients who have not responded.