Meet our Customer Success Exper
ts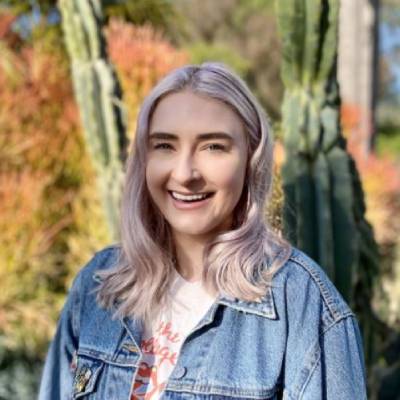 Lainey Audet
Lainey is Expert Reputation's Senior Account Manager. She has been with the company since March 2020 and has created a relationship based team, focusing on client priorities. One of her favorite things about being on the Customer Success team is problem-solving. Lainey previously worked at GoSite as a Senior Account Executive where she was a part of one of the fastest growing SaaS companies in the US. She graduated with the BS in Business Administration from High Point University. During her time at college, Lainey was a member of the Equestrian Team, hence her love for animals. Now, she can't seem to go anywhere without her furry friend Apollo who is an avid supporter of Expert Reputation.
An experienced reader of Tarot Cards, Lainey enjoys spending her free time gardening and hiking. Born and raised on the East Coast, she now resides in San Diego where Apollo has access to the beach year round.
Curiously enough, Lainey is undefeated in Harry Potter trivia.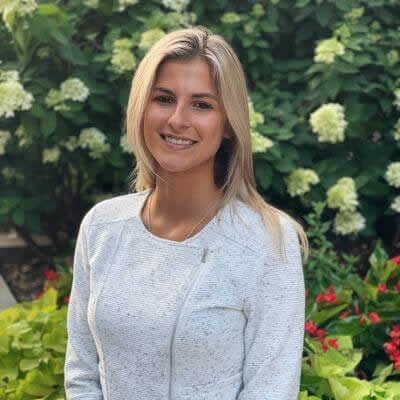 Rachel Norton
Interning at Expert Reputation during her time in college, Rachael has been with the company since 2019. She received a dual degree in Real Estate and Business Administration from the University of San Diego, graduating during the height of COVID-19. Growing up on the East Coast, Rachael ventured out to California for the sun and the palm trees. Now, as our sole team member in Los Angeles, she spends much of her time working with clients to personally improve their online reputation. One of her favorite things about Expert Reputation is the pet-friendly office and planning the holiday party.
Rachael is a big traveler, spending many weekends on the go. After spending four months of her college career in Greece, she has become an experienced falafel maker. After work, she often enjoys cooking vegetarian dishes, walking her sisters' dogs, and organizing.
Fun fact – Rachael's favorite things to photograph are flowers and trees.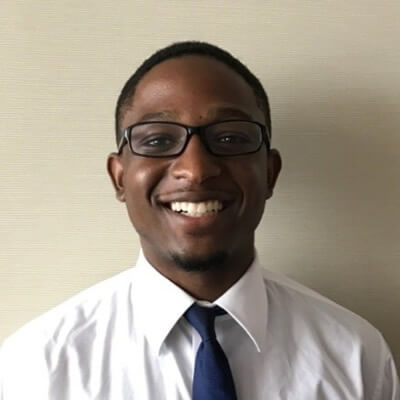 Akin Darbeau
A native of San Diego, Akin is the newest member of our Customer Success team. He graduated from Fullerton State University with a degree in International Business. As a busy body, Akin was a part of the Entrepreneurship Club and spent much of his time playing basketball, soccer, and football. After graduating, Akin worked as a loan consultant at Better Irvine, following his work as a mortgage loan officer at Zillow. Preceding that, he was a successful Account Manager at Learning Genie upon his move back to San Diego. Now as a valuable employee of Expert Reputation, Akin enjoys speaking with clients and seeing how our services improve their business. 
Akin spends his time out of the office playing sports, jogging, and reading. He is a fan of poetry which has made him very eloquent, making him a great asset to our team. 
Explaining his love for travel, Akin was born in England and loved Manacheter United when he was growing up.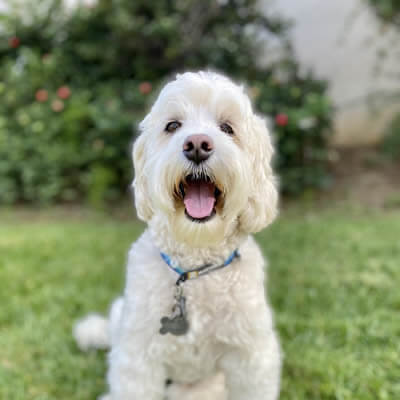 Apollo
A mama's boy, Apollo never leaves Lainey's side, and if he does, he always makes sure he can see her. As a mini-labradoodle, he is small but mighty. Never failing to chime in during company meetings, he has a big heart. An adventure lover, cuddle buddy, and very smart boy, Apollo is one of our most skilled members at Expert Reputation.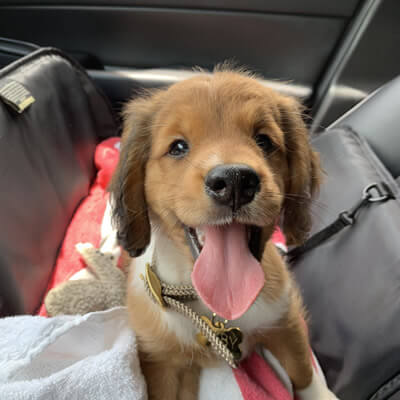 Bixby
Bixby wags his tail immediately when he steps in the office. A cocker spaniel, golden retriever mix, he is just starting out, born May of 2021. As a big water dog, he can be found in the pool or running through the sprinklers. Son to our Financial Manager and godson to Rachael, Bixby is actively involved at Expert Reputation.