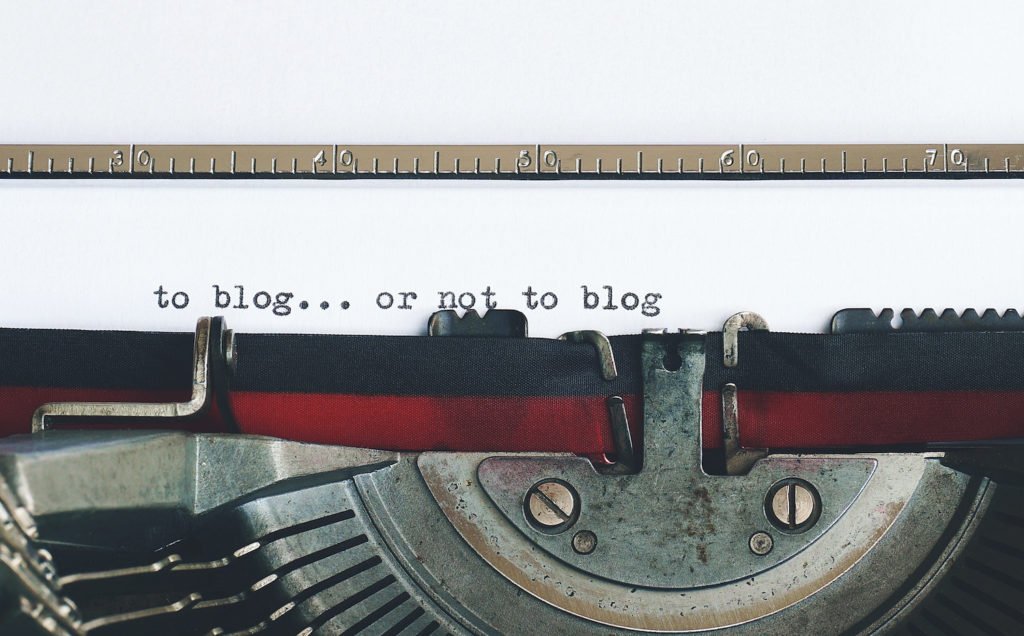 8 Reasons Why You Need a Blog
Keeping an updated website is not all it takes to keep users engaged with your business. Having an active blog can do wonders for your traffic, brand awareness and customer engagement! Here are 8 reasons why your business should start a blog:
1. Improve Your SEO
Search engine optimization (SEO) enables your business to appear at the top of the results page on search engines, such as Google and Bing. How? By scraping your website for keywords and content relevant to the user's search query. A blog enables you to saturate your website with relevant keywords and phrases to ensure your website appears at the top of the results page.
In return, you drive more organic traffic to your website at zero cost! A study found that websites that maintain blogs have 434% more indexed pages than their competitors. Indexed pages refer to web pages that search engines scrape when looking for content relevant to a search query. Therefore, the more indexed pages you have for a specific keyword, the more likely you are to appear on the first page! And let's face it, if you aren't on the first page of Google, you aren't getting noticed.
2. Expand Brand Awareness
By covering topics related to your brand or products you can grab the attention of users that wouldn't typically navigate to your site. For example, if a user is researching a specific car part they could stumble upon an article that discusses the importance of the part published by an auto shop. This shop now has the potential to convert this user, who initially was only interested in reading about the product.
3. Establish Trust with Current and Potential Customers
Through building your blog and consistent content marketing, businesses can showcase their values to current and potential customers to establish trust. Companies that cover relevant keywords give users a chance to familiarize themselves with the brand and their products. In addition to educating the audience, blogs make a business look more developed and professional.
4. Keep Your Audience Updated
Businesses are constantly evolving, expanding their product ranges, and reaching out to new markets. Without a blog, it can be difficult to keep the audience up to date with all of the changes. By writing both short and long form blogs, companies can ensure they appeal to all types of information consumers.
5. Build Internal Linking
Internal linking is an effective SEO strategy where businesses can backlink different products, pages, references, and even other articles in their blog posts. The more relevant links that you include in your blog posts, the better your SEO. Internal linking also helps users navigate to other relevant pages on your site, which then gives better engagement rates!
6. Get Customer Feedback
Many businesses with blogs also enable a comment section under each article, allowing customers to leave feedback or engage in conversations. Not only does this leave a space open for customers to engage in a two-way conversation, but it also gives them an opportunity to ask questions. This can create a sense of community both between your customers and your business.
7. Build Your Email List
There are many different reasons why a consumer will join an email list. Some are just interested in a quick discount, while others want to keep up with a brand and their content. Companies can segment these consumers by creating a separate email list for those that want to keep up to date with your blog.
8. Get Social Exposure
Most companies with successful blogs enable social share buttons so readers can easily share the article to their Twitter, Instagram, Facebook, Pinterest, and LinkedIn. This is huge not just for brand awareness but for establishing trust. By a reader promoting your article, they are putting their stamp of approval on your business and showcasing it to their friends and family. This can help companies gain credibility and grow their social media presence.
Now that you understand the benefits of having a blog, make sure you develop a feasible posting schedule before initiating this endeavor. It is more important to keep a consistent posting schedule of quality content than churning out large quantities of poorly written posts.