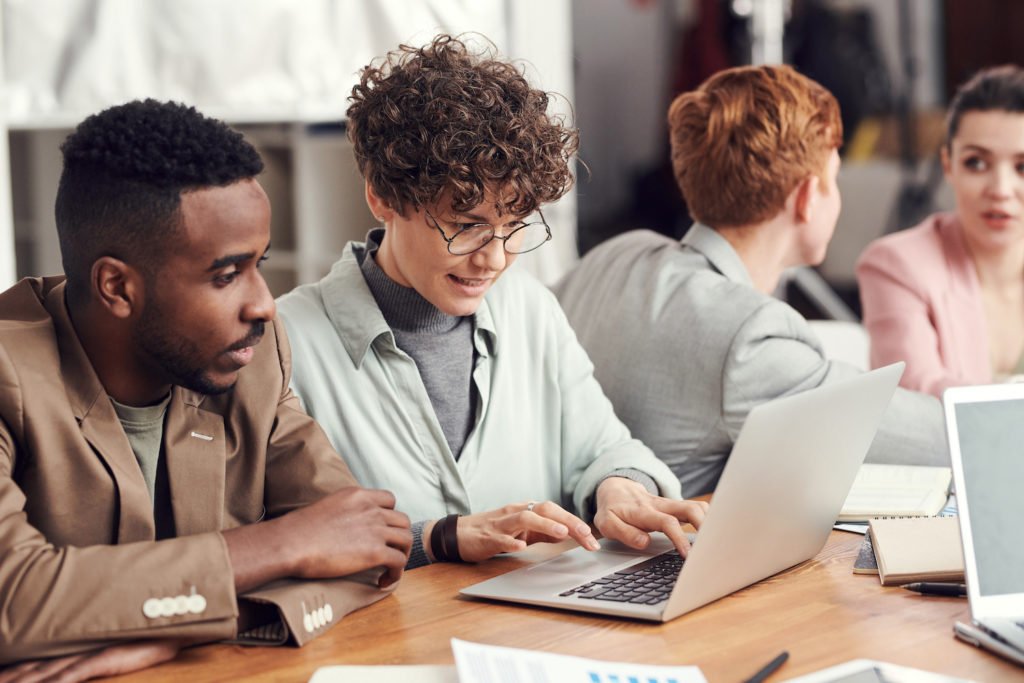 The History of Online Reviews
Prior to online reviews, people relied on recommendations from loved ones and thorough research before making a purchase or choosing a healthcare provider. The research phase back then could take weeks or even months, and therefore the sales funnel was much longer. Thankfully, the internet has since been invented and allows people to view reviews and data from hundreds of credible sources in a matter of seconds.
However, this didn't just happen overnight. So let's look at the history of online reviews and how they came to look the way they currently do.
The First Online Reviews
The first reviews to appear on the world wide web were published in 1999 on sites like eBay, Epinions, RateItAll, and Deja. These websites generated over 1 million reviews but was later outshined by Yellow Pages in 2001. Yellow Pages and City Search acted as directories where businesses could list their company and collect customer reviews.
Because of the success of these online directories, more review sites started forming and catering to different types of businesses. Now there are countless online review platforms, the most popular include:
Google
Google is the largest, most robust search engine on the internet, which is why it was only fitting that they also collect business reviews. Businesses can claim a free Google listing by creating a Google My Business account and start collecting customer reviews the same day. Google then uses these reviews to improve your local SEO, or search engine optimization. So the more reviews you have, the higher up on the results page you appear for relevant searches.
Yelp
Yelp was created in 2004 with the intention of establishing a platform where healthcare providers can collect patient reviews. The inspiration struck when one of the founders fell ill and couldn't find any reviews for local doctors or physicians. The concept of leaving anonymous reviews made Yelp extremely popular and by 2009 they had collected over 4.5 million reviews!
Facebook
By 2007 Facebook was booming and many businesses were creating platforms to become a part of its rise. This led the website to create a new feature that allowed companies to create their own "Page". On these pages, businesses could collect reviews from their customers, outline their information, and create informative posts.
Medical Review Sites
Medical review sites, such as Healthgrades and Vitals, are tailored to businesses that fall within the healthcare industry. Although Yelp was originally created for this purpose, dozens of review sites have since been established so patients can leave reviews for:
Hospitals
Doctors
Nurses
Clinics
Caretakers
Why Online Reviews are Important for Businesses
Nowadays, consumers don't make a purchase decision or choose a healthcare provider without performing thorough research, and reviews are a major part in this phase. Without regular, positive reviews, prospective customers are likely to overlook your business for another that makes their online reputation a priority.
Here are some online review statistics that you need to know:
72% of people say online reviews help them establish trust in a business
92% of people say they will patron a business if they have at least a four star rating
73% of customers place more value on the written review, rather than the star rating
To out-do your competitors, you need to respond to at least 30% of your reviews
54% of consumers visit a local business' website after reading a positive review
A 2020 survey showed 77% of people use online reviews as the first step in finding a new physician 
84% of patients regularly consult review sites to view or post comments and ratings of healthcare staff 
86% of people would pay more for services from a company with higher ratings and reviews
A one-star rating hike on Yelp can mean a 5% to 9% rise in restaurant revenue
How to Get More Online Reviews
Now that you understand the importance of online reviews, let's discuss the different ways you can collect them:
Register your business on online directories
First and foremost, you need to list your business on all major directories, including Google and Facebook. Then you should look into review sites that are tailored to your specific industry. For example, if you own a healthcare clinic, you would want to be listed on Healthgrades, Vitals, and ZocDoc. Once you are listed, you can begin directing your clients to your listing to leave a review.
Ask for reviews
Don't be afraid to ask your clients to leave you a review on the review sites that matter most to you. Some businesses even offer incentives or gift cards to clients that prove that they left a review. Consider launching an email campaign, putting up signage, or even reaching out to customers directly to generate more online reviews.
Reply to reviews
Getting reviews is only the beginning to establishing an online reputation, you must also reply to reviews. Start by responding to negative reviews, as they can significantly harm your reputation and cost you potential customers. However, you should also respond to positive reviews to show customers that you appreciate their loyalty.
Feature reviews
Consider featuring your best reviews on your social media, website, and in marketing campaigns! Studies have shown time and time again that consumers prefer user-generated content over traditional promotions, so give the people what they want!
Stay active online
Make sure you stay active online, whether that is through posting on social media or continuously updating your website. It is not enough to convert a customer, you have to make sure to consistently engage your clientele to maintain their loyalty. Otherwise, you may risk losing them to a competitor that nurtures their relationships.
Online reviews are here to stay, which means all modern businesses need to prioritize generating customer reviews in order to establish credibility. Consider purchasing review generation software to capture reviews on the sites that matter most to your business! Interested in ReviewIQ? Learn more about our review generation and monitoring here